Web Patient Monitoring Application
Team Japan and Team Romania's project for Phase 3 is Health4everyone, and it has three parts:  
web patient monitoring application, which is a brand-new application

the improved dry heat mask sterilizer

the improved UVC robot
There are four components we integrated into the web patient monitoring application: 
amayadori

wearable device

vent&fire system

automated patient monitoring application
Team Romania and Team Japan mainly collaborated on integrating the four components that make the web patient monitoring application. To implement Health4everyone, we decided to combine Team Japan's amayadori website and Patient Monitoring Device with Team Romania's Vent&Fire Monitoring Station and Automated Patient Monitor App into a new web application. Furthermore, we improved and changed our devices to work with the new application (air and vent monitoring device and watch wrist monitoring device). Finally, to make our application available to the broad public, we decided to implement an API that a third party will use to connect to this application with new devices. Therefore, physicians will be able to access the information from the application.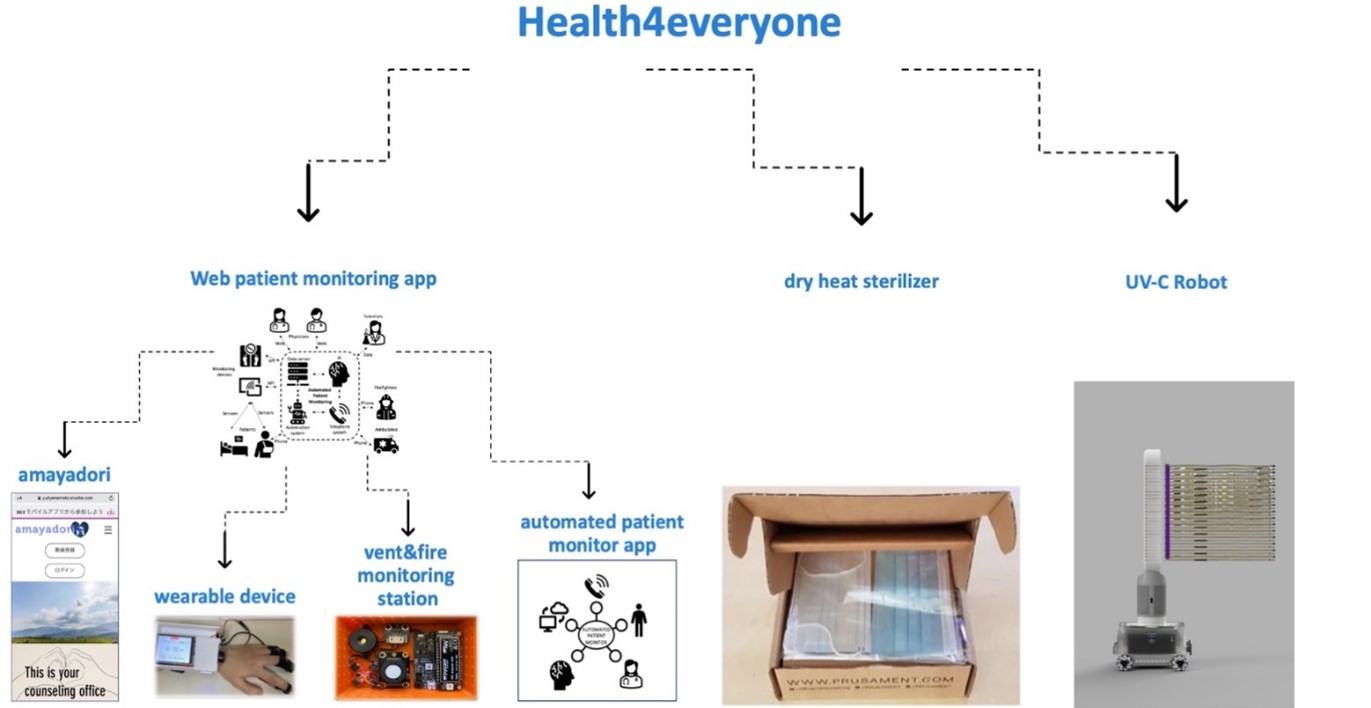 Solutions Challenge Phase 3 was a formidable opportunity to learn new things and skills and contribute to the most significant community – the whole world. Working together as an Alliance on these projects, we learned that we could use technology more often and more efficiently to stop spreading the virus until we have more advanced treatments.
Office
23 Victoriei, 331075
Hunedoara, Romania